The Amazon FBA (Fulfillment by Amazon) marketplace has grown exponentially in recent years, with more and more sellers looking to capitalize on the platform's reach and convenience. One of the key factors in succeeding on Amazon FBA is having a strong brand design that sets you apart from the competition. This is where Outlinematic, a brand design partner for Amazon FBA sellers, comes into the picture.
In this article, we will be providing a comprehensive review of Outlinematic, including its services, pricing, and alternatives.
What is Outlinematic?
Outlinematic is a brand design partner that caters specifically to Amazon FBA sellers. They offer a range of design services, including packaging design, logo design, infographics, A+ content design, insert design, e-book design, and photography. Their aim is to help sellers create a strong brand identity that not only catches the eye of potential customers but also sets them apart from the competition.
One of the standout features of Outlinematic is their commitment to customer satisfaction. They offer unlimited revisions on their design packages, ensuring that sellers get the perfect design for their brand. Additionally, they provide a 100% money-back guarantee, giving sellers peace of mind when entrusting their brand design to the company.
Outlinematic Services
Outlinematic offers a variety of design services tailored to the needs of Amazon FBA sellers. Here is an overview of their offerings:
1. Packaging Design
A product's packaging is often the first thing a customer sees when browsing on Amazon. Outlinematic helps sellers create eye-catching packaging designs that stand out from the competition and make a great first impression on potential buyers.
2. Logo Design
A strong brand identity starts with a unique logo. Outlinematic's team of designers work closely with sellers to create a logo that embodies the essence of their brand and forms the core of their brand identity.
3. Info-Graphics
Infographics are essential for visually explaining a product's features to potential buyers. Outlinematic creates high-quality infographics that not only inform but also entice customers to make a purchase.
4. A+ Content Design
Amazon's A+ Content feature allows sellers to add enhanced content to their product listings, such as images, videos, and comparison charts. Outlinematic's designers work with sellers to create visually appealing A+ content that boosts conversion rates.
5. Insert Design
Product inserts are a great way to encourage customer feedback and increase reviews. Outlinematic can design inserts that effectively communicate the value of leaving a review and create a positive impression on customers.
6. E-Book Design
For those sellers offering e-books as part of their product lineup, Outlinematic can design attractive covers and layouts that entice readers and showcase the quality of the content.
7. Photography
High-quality product images are essential for customer engagement and conversion on Amazon. Outlinematic offers a range of photography services, including lifestyle images, product on white photos, and infographics.
Pros and Cons of using Outlinematic
Based on customer reviews, here are some of the main pros and cons of using Outlinematic.
Pros
Expertise in Amazon FBA branding: Outlinematic specializes in working with Amazon FBA sellers and has extensive knowledge of the platform's requirements and best practices.
Wide range of design services: Their comprehensive suite of design services covers all aspects of branding, from packaging to photography.
Unlimited revisions: Outlinematic's commitment to customer satisfaction means sellers can request as many revisions as needed until they are happy with the final design.
100% money-back guarantee: Their money-back guarantee provides peace of mind for sellers who may be hesitant to invest in professional design services.
Responsive and attentive customer service: Many customers have praised Outlinematic's customer service for being responsive and attentive to their needs.
Cons
Pricing may be on the higher side: Some customers have mentioned that Outlinematic's pricing can be expensive compared to other design services.
Potential for long turnaround times: Although Outlinematic offers unlimited revisions, this can sometimes lead to longer turnaround times for projects.
May require more input from the seller: Some customers have mentioned needing to provide more guidance and input than expected to achieve their desired design outcome.
Inconsistency in quality: A few customers have reported inconsistency in the quality of designs received, although this seems to be a minority of cases.
Limited to Amazon FBA sellers: Outlinematic's focus on Amazon FBA sellers may be a drawback for those looking for branding services for other platforms.
Outlinematic Pricing
Outlinematic offers a range of design services with different pricing options. Their all-inclusive package is priced at $547, which includes unlimited revisions. For packaging design along with logo or insert, the price is $427.
If you're only looking for packaging design or logo design, the prices are $327 and $267 respectively. They also offer A+ content design for $397, infographic design for $147, insert design for $127, and e-book design for $189. All options come with the benefit of unlimited revisions.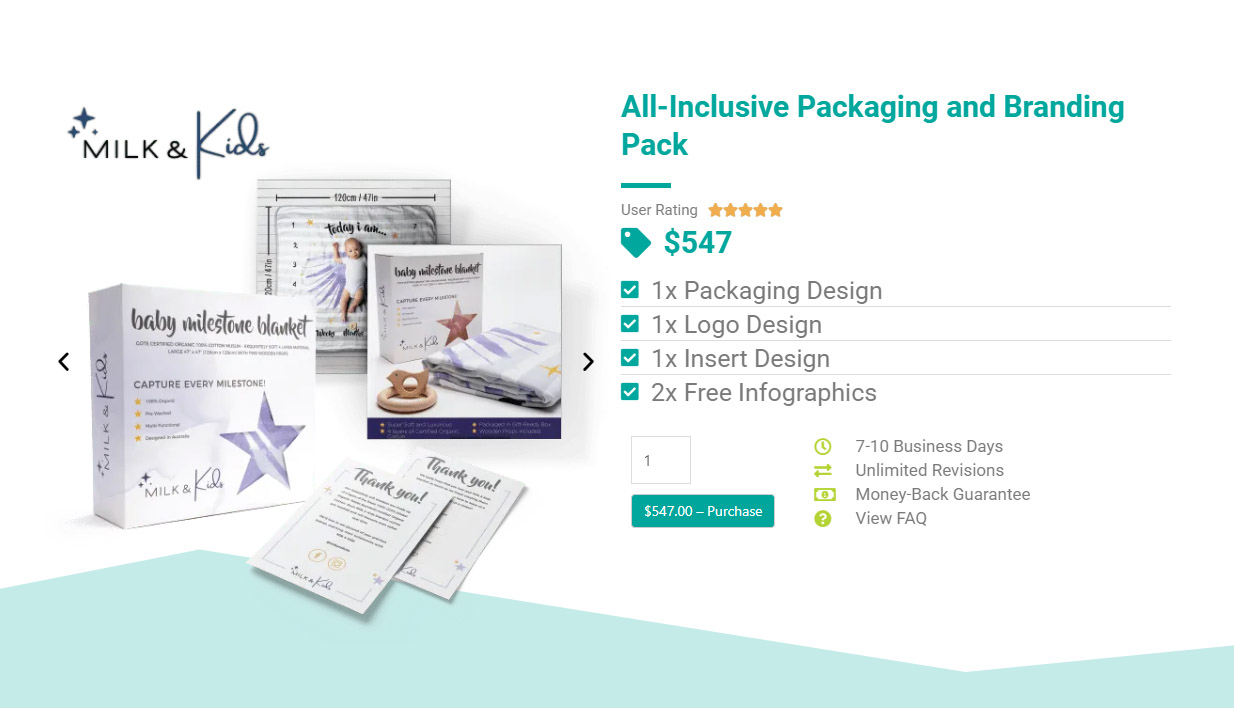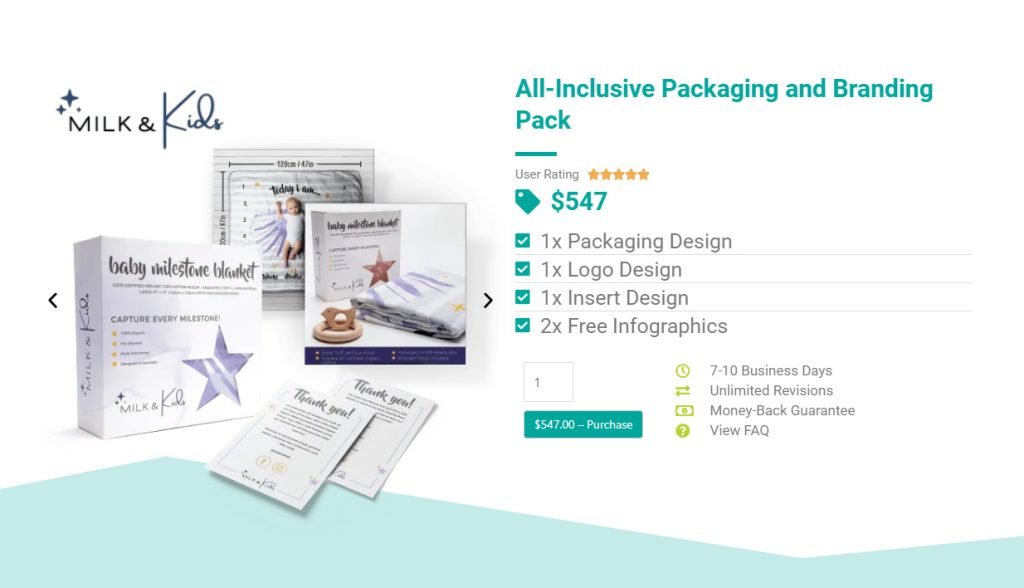 Outlinematic Reviews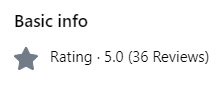 Overall, Outlinematic has received positive reviews from customers, with many praising the company's professionalism, responsiveness, and commitment to customer satisfaction. Some of the highlights from customer reviews include the quality of the designs produced, the attentiveness of the customer service team, and the company's willingness to go above and beyond to ensure the final product meets the seller's expectations.
On the other hand, some customers have reported longer turnaround times and the need for more guidance and input than expected. Additionally, a few customers have noted inconsistency in the quality of designs received. It's worth considering these factors when deciding whether to work with Outlinematic for your branding needs.
Outlinematic Alternatives
For sellers looking to explore other options, here are some alternatives to Outlinematic:
Our Verdict
After reviewing Outlinematic's services, pricing, and customer feedback, it's clear that they are a strong contender in the Amazon FBA branding space. Their expertise and commitment to customer satisfaction make them an attractive choice for sellers looking to create a strong brand identity on the platform.
However, it's important to weigh the pros and cons mentioned earlier in this article. For those who prioritize attentive customer service, unlimited revisions, and a money-back guarantee, Outlinematic could be an excellent choice. On the other hand, if you're on a tight budget or looking for branding services beyond Amazon FBA, it may be worth exploring alternative options.
In conclusion, we recommend that sellers carefully consider their branding needs and compare Outlinematic's services with other alternatives before making a decision. To learn more about Outlinematic and their offerings, visit their website at https://outlinematic.com/.